Original version: 36 minutes. Level: Intermediate-Advanced. Helpful props:
Chair, Ankle weights & stretch strap
Prepare your mind and body to perform at its optimum level is fundamental to any sport. Stacey produced "Secrets of Splits & Flexibility" to help athletes reach their full potential and to achieve the success they desire.
Authenticated Flexibility Formula to Get into the Splits


In this course, Stacey presents her training techniques and proven solutions designed to alleviate back pain, knee problems, and other debilitating ailments. She demonstrates unique stretches and exercises that will enable you to attain a level of flexibility that usually requires years of training; and she will demonstrate the correct sequence in which to do them. This will enable your body to open up faster, thereby allowing you to get into splits more rapidly, safely, and with confidence.

You will also discover that this workout provides anti-aging benefits. Stacey's techniques will help you overcome stiff joints and that "hunched-over" posture, which limits the activities you are able to participate in. Whether you are a beginner or an expert, young or old, these exercises will help and challenge you. They will give you a firm foundation as you embark on your journey to be "the best that you can be." To enhance the results of your stretching experience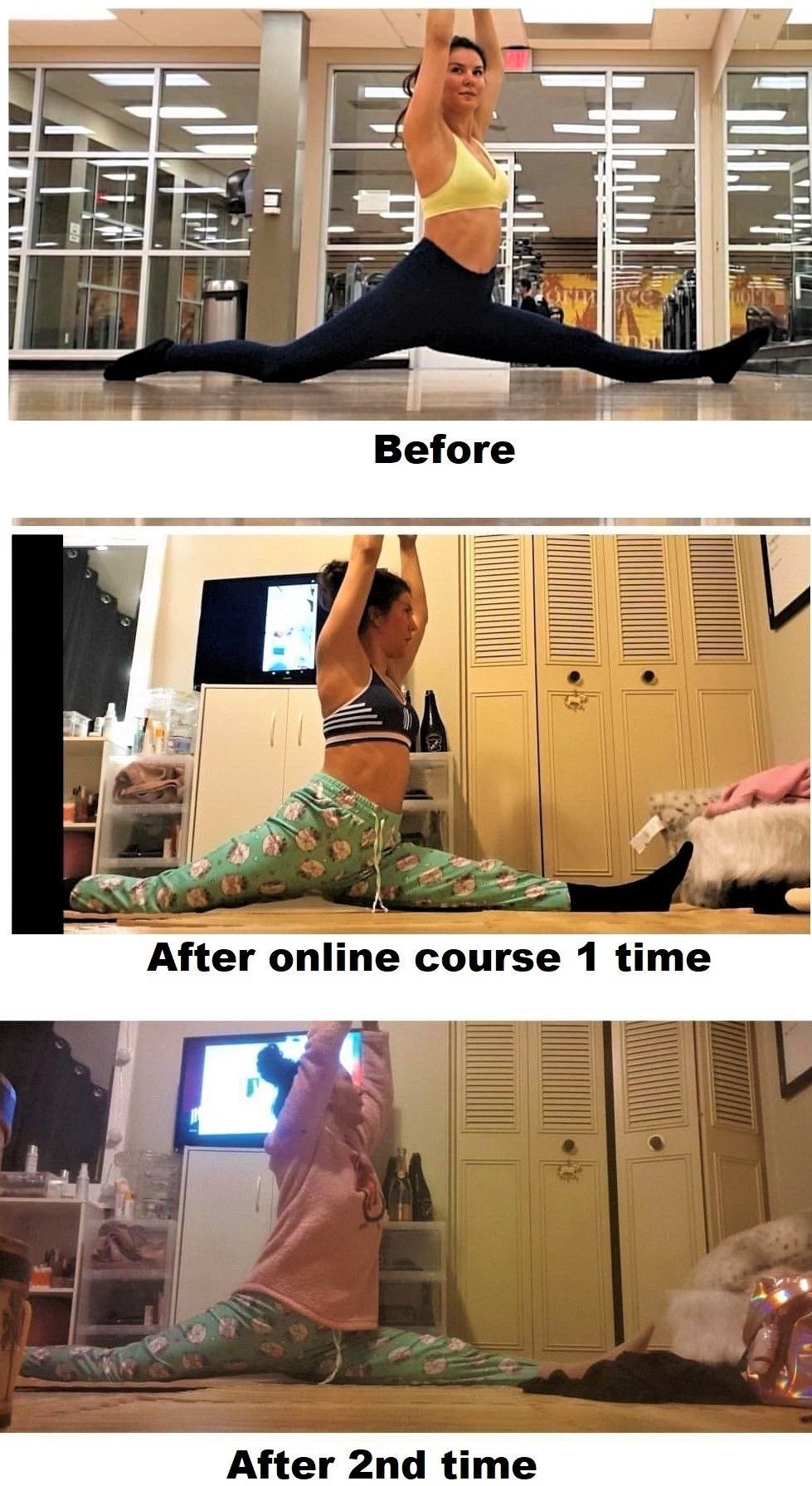 Before & After Results From Course Member Who Trained With "Secrets Of Splits & Flexibility" (Included In All Bundle Series)
Just 1 Time & 2nd Time The Next Day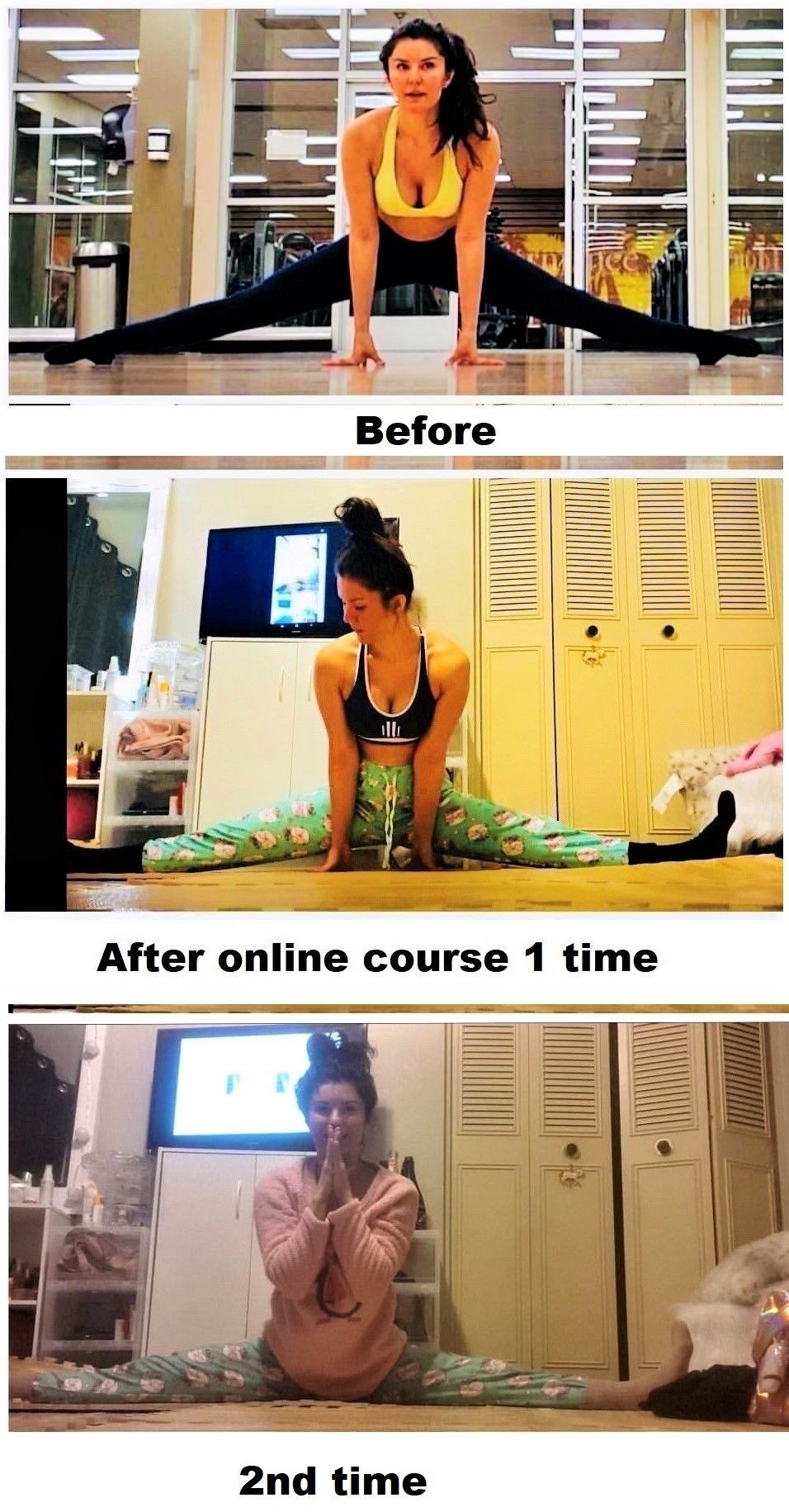 From professional dancer & performer @circuscaro


"The before pics are from last night. The after is from tonight after trying your splits video for the first time. Omg, this makes me sooo excited cause I thought it was always out of my reach. I was 25 when i started dancing and so stiff haha. I look at those people in splits, tilts scorpions and needles and I am forever jealous i did not start as a kid... ohhh, i just cant wait to do all of your stuff. I am sooooo happy I found you
random
ly
on
Instagram
♡♡♡" She purchased "Dance! Flexibility Master Class Bundle Series"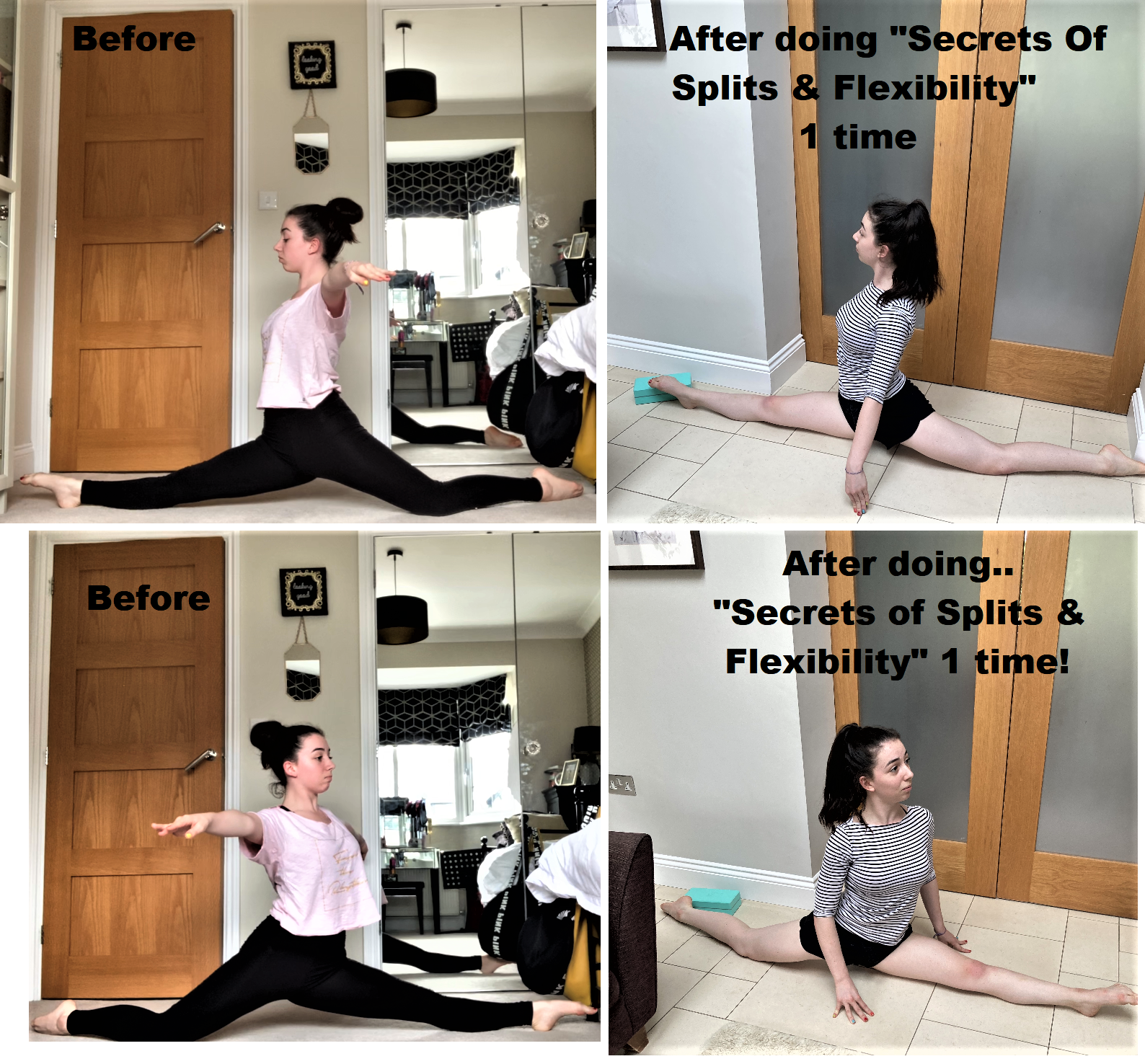 Before & After Results From Course Member Who Trained With "Secrets Of Splits & Flexibility" Just 1 Time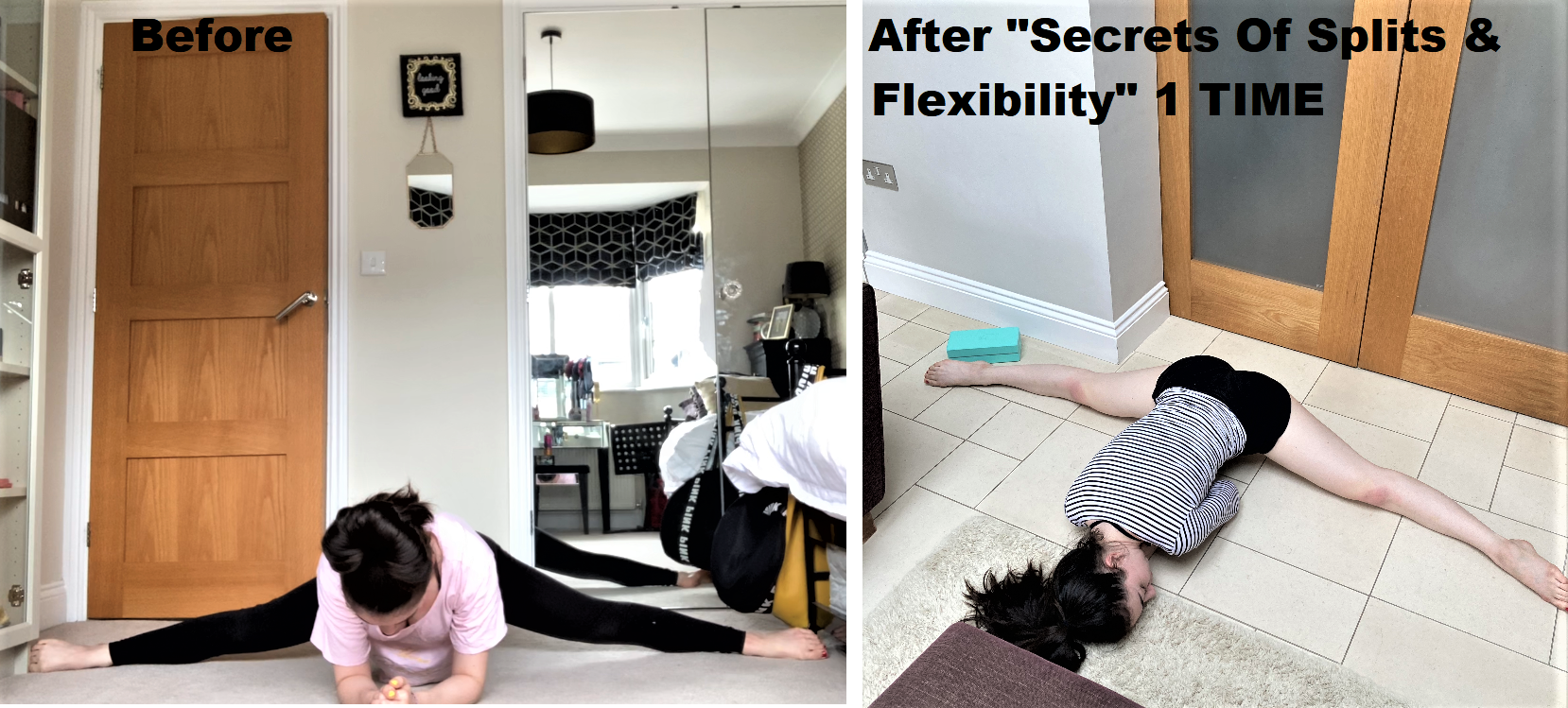 "Miracle Worker! I have just done your secrets to splits course and I am amazed with the results!!! After just 1 time, I easily slid into the splits and was near to over splits when using two yoga blocks! This course is amazing and I can't wait for the band to arrive and to continue to see such vast improvements! Thank you so much!!! Isabella"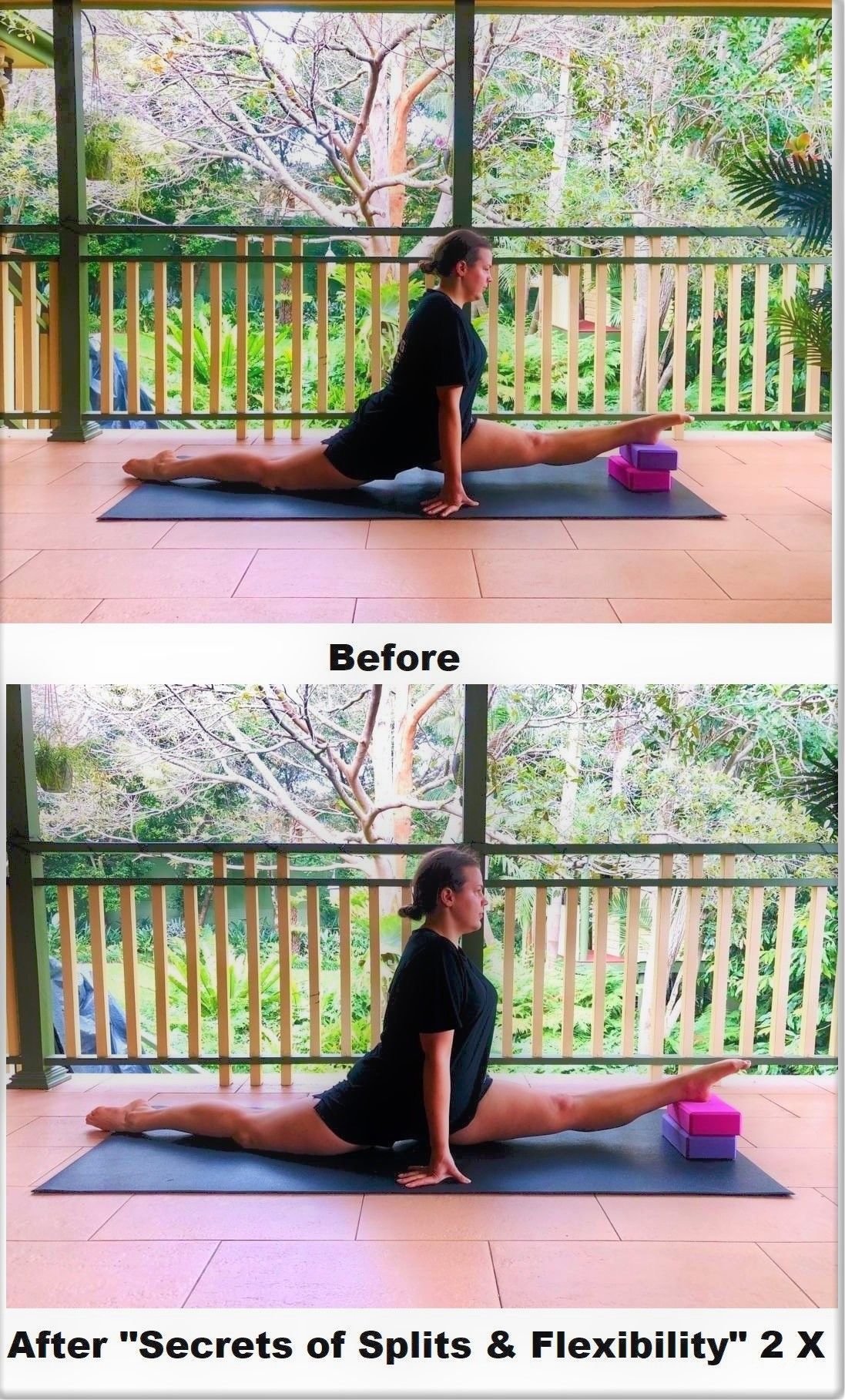 Dancer, performer & choreographer Samantha Vaartjes


"These are my shots from beginning of my 2nd time doing course and after at the end! What a great start!"

She purchased the Dance! Flexibility Master Class Series"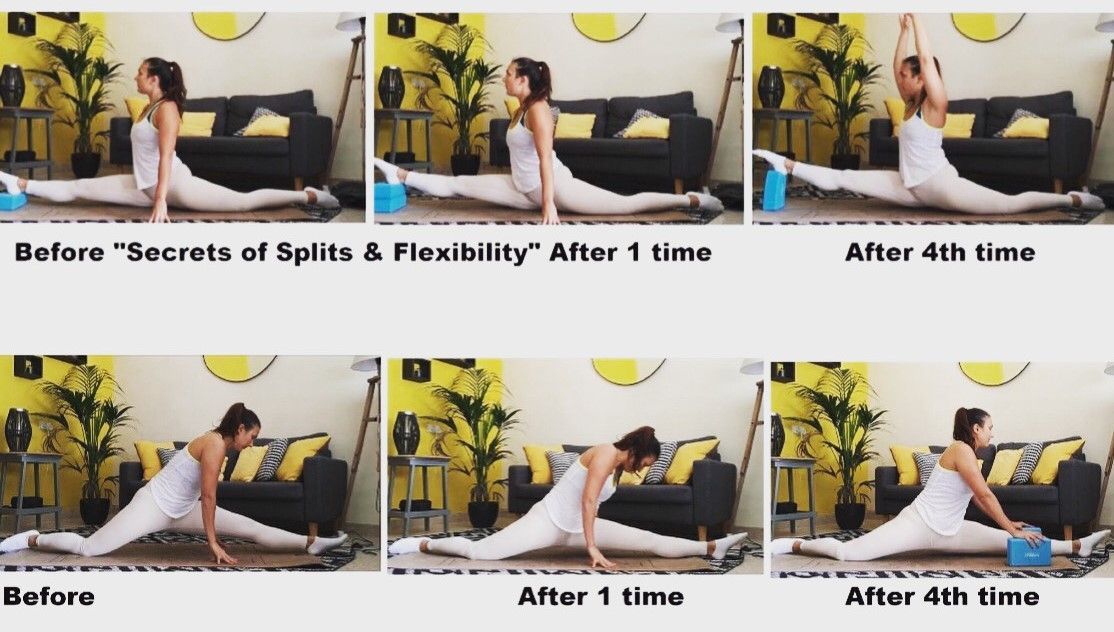 Before & After Results From Course Member Who Trained With "Secrets Of Splits & Flexibility" Just 1 time & 4th time.
@olivia.atl in Malta:
"Hi Stacey! Here are few progress pictures. So it's before, after one session, and last one is today (4th time doing course) I didn't take picture of middle split but it improved as well! I think I have been needing hip flexibility but, after doing your stretches I'm almost flat! Thank you so much!
I believe you. That the magic is in all your details. honestly, I was skeptical while doing the split training because it doesn't look like much but I followed everything and then I tried the splits- & was really amazed! I never have gotten this close in my left split (I got injured few years ago and kind of stop training this legs) and right side the over-splits felt okay! I'm sure the other courses will continue to take me to all my goals. Thanks again "
I have purchased "Secrets Of Splits & Flexibility" 1. Which is great my son that hates stretching loves it! Thank You for your help.

Dwayne Battles Martial Arts Instructor
Hello Stacey, I regularly do "Secrets Of Splits & Flexibility" to help with my karate. My kicking is better than ever and recently going to my 3rd. dan. I just want to say many thanks, you're a star!

Johnathan Edwards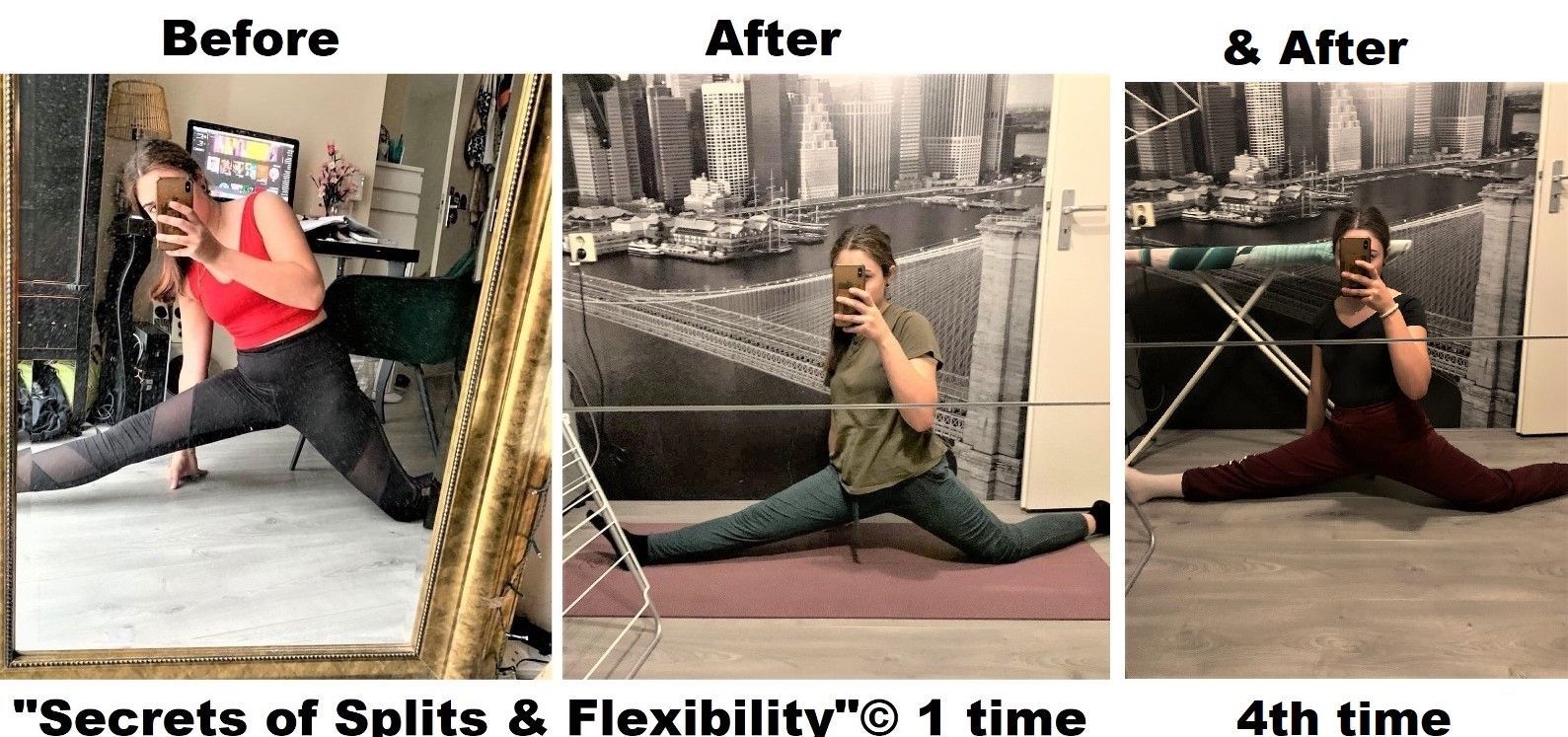 Before & After Results Course Member Who Trained With "Secrets Of Splits & Flexibility" ( Just 1 time & 4th time
From Aylin Alici in The Netherlands


"After 1 course I am so glad I purchased this, & I wanna say to everyone who wants to be more flexible, I really recommend her courses.
It's really worth it, Stacey teaches stretches you can't make up yourself or find on YouTube. It's not like 5-10 minutes of stretching so you really sweat at the end and then try the splits & everything. Thanks Stacey. "
She purchased The "Dance Flexibility Master Class Series" She started her 1st course "Secrets of Splits & Flexibility"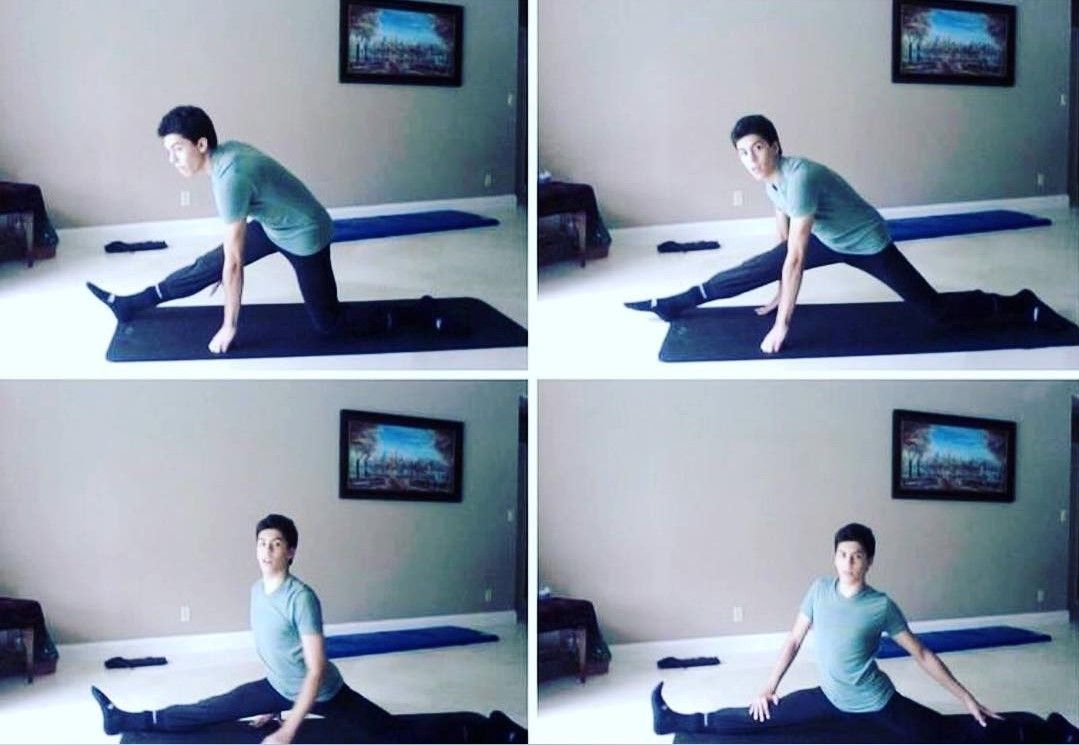 Testimonial:

"Thank you so much for everything "Secrets of Splits & Flexibility" has truly transformed me! Stephen

From Justin Pumillo after going through "Secrets of Splits & Flexibility" I finally got my splits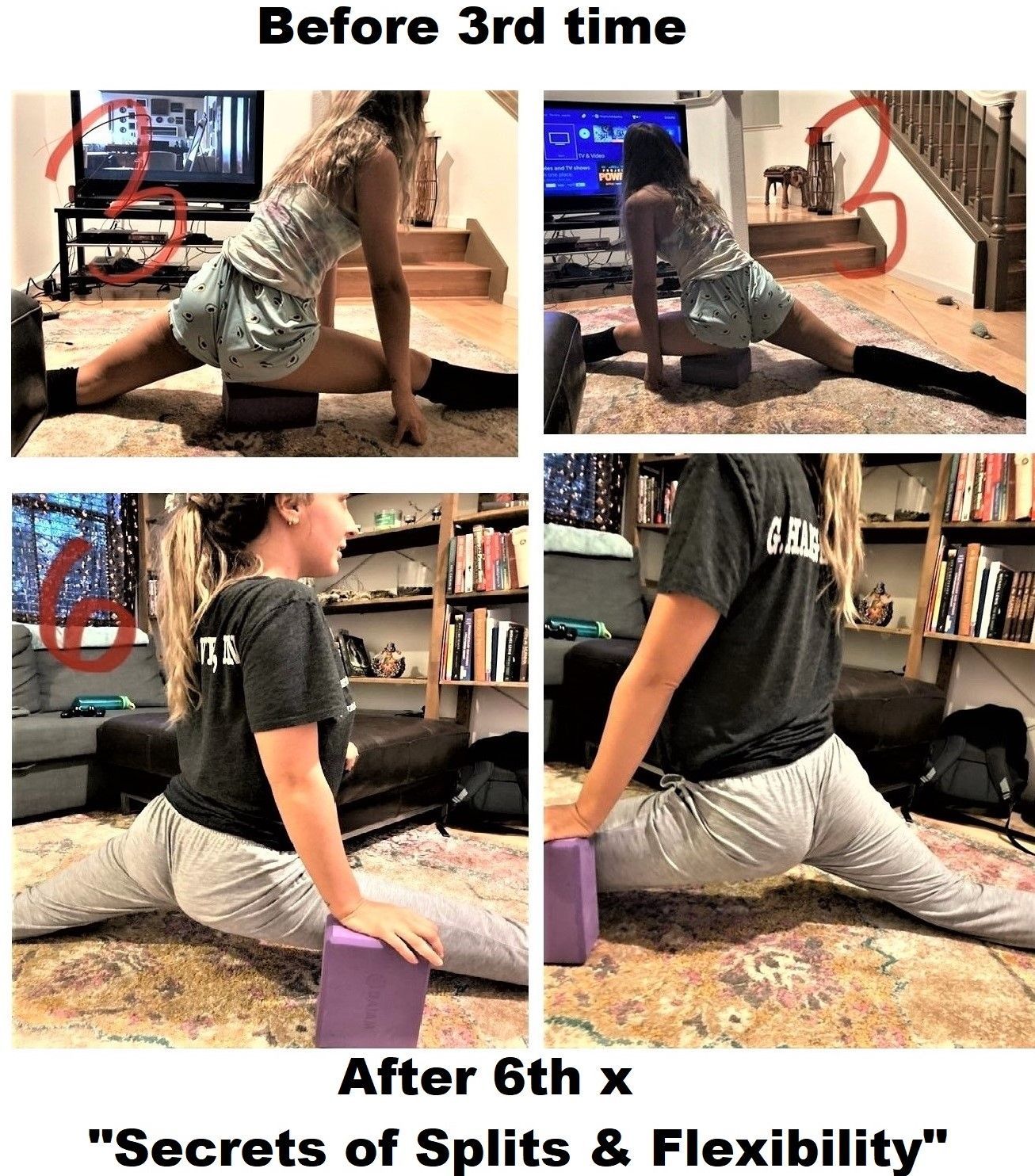 Course Feedback From Gracie
"Progress pics! From the third time using the videos and then the sixth time. I've been working towards my splits consistently every other day! Thank you Stacey!"
She purchased Flexibility Master Class Series which all include "Secrets of Splits & Flexibility"
Stacey Stretch Strap®
T
he most effective tool for rapid results to increase flexibility. Deepen your stretches, immediately correct your form and improve range of motion.
Stacey Posture Strap
Experience immediate improvement to your posture. Use this in conjunction with this course to rapidly improve your range of motion and overall posture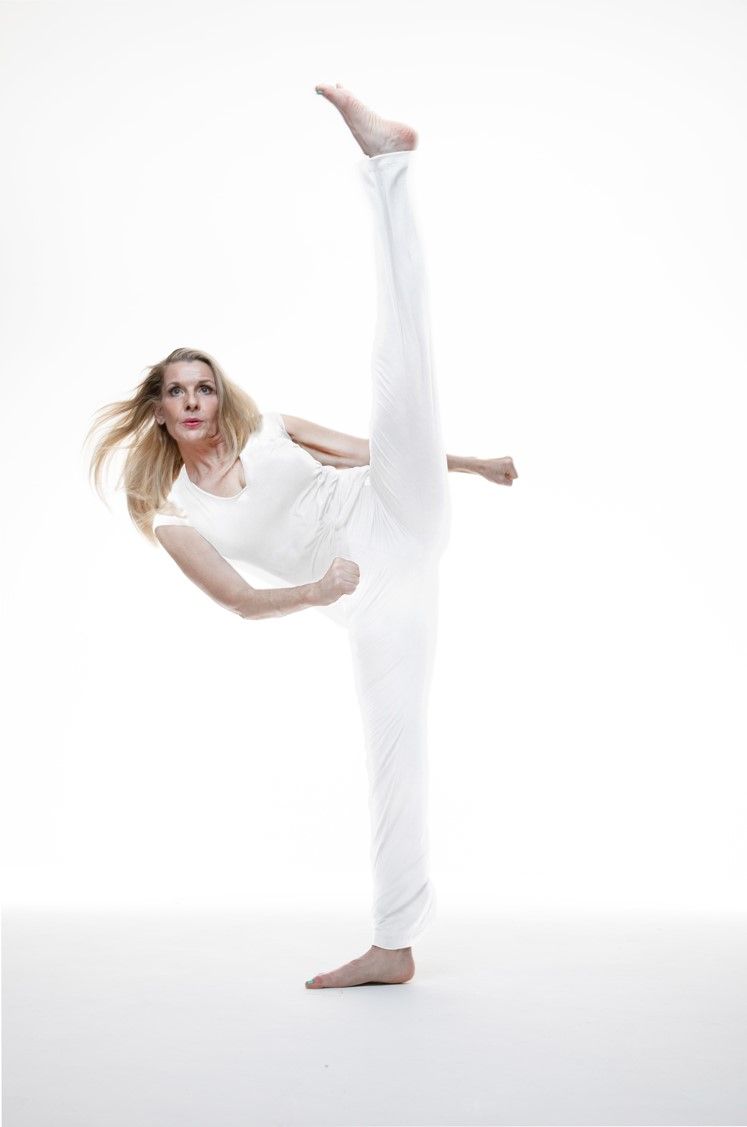 STACEY NEMOUR
Stacey is a world renowned flexibility master. She has been an International flexibility coach to top athletes: Olympians, professional dancers, Cirque Du Soleil performers, established actors, UFC champion Victor Belfort and Carlson Gracie Team and more! With over 30 years of experience, she has touched the lives of thousands of athletes to individuals who want better posture, range of motion, injury rehab, injury prevention and be competition ready to live out their wildest dreams in their art or sports performance.

She has been an action actress: including guest lead on Power Rangers and motion capture video games using her understanding of how to maximize range of motion with perfect alignment. She has contributed over 30+ articles to the Huffington Post and has been featured in many publications. Stacey can be seen in five issues of Kung Fu magazine. Stacey began her career by achieving a black belt in Kung Fu. Flexibility coaching found her when top athletes and performers sought her out after seeing her kicking with spectacular range of motion i n her performance. Stacey specializes in mind-body-spirit flexibility training to unleash the highest potential within every individual that follows her step-by-step proven system. Her extensive experience is highlighted in these courses, designed to get you the same results as the top professionals.

Sign Up To Receive 6 Free Flexibility Min-Courses & Tips
Guaranteed Security using one of the most advanced encrypted systems on the market.
The information in this page is being processed and encrypted securely using industry-leading encryption and fraud prevention tools.
Created with